I'm okay if we disagree on political positions as long as we agree on sexual positions.

Via someecards
We've learned recently, thanks to vlogger Veralyn Williams and some of our Facebook friends, that political differences are a bigger deal to some folks than others. But whether you see clashing political views as a deal breaker or a turn-on, we hope everyone can agree that exercising your right to vote is a very big deal.
If you need even more Someecards-style voting motivation, we've got you covered: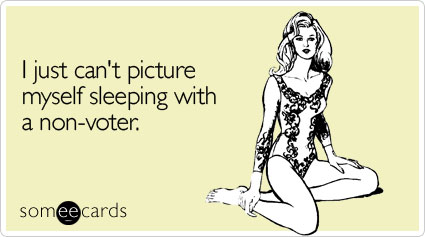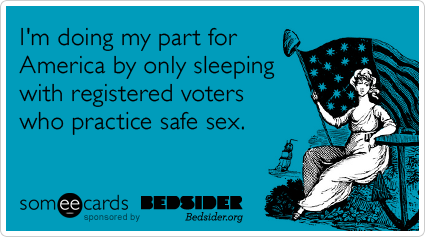 See you at the polls, hot stuff.